Marita
Fisketjønn
Attorney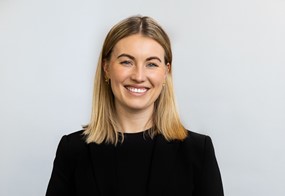 Marita Grønsten Fisketjønn has particular experience in ground leasing after having held various positions for 5 years with Norway's second largest landowner and largest in ground leasing, the Norwegian Information Service's fund.
Marita Fisketjønn prosecutes attachment cases and cases concerning adjacent legal matters, such as company law issues that can be twisted when talking about an attachment relationship at the bottom. Fisketjønn assists both moorers, movers and landowners in mooring cases, but is also a specialist in other property law issues and property management after having held several positions in Ovf related to land mooring management, the landowners department and inhouse legal and compliance department.
Education
2016

Master of law, University of Oslo
Professional experience
2023 -

Attorney, Ræder Bing Advokatfirma AS

2022 - 2023

Attorney, Bing Hodneland advokatselskap DA

2021 - 2022

Associate, Bing Hodneland advokatselskap DA

2016 - 2021

Adviser, senior contract manager and legal assistant, The Norwegian Information Service's fund

2013 - 2016

Student staff, extra help, Zacco Norway AS
Want to stay up-to-date?
Yes please!
At Ræder Bing, we are passionate about our fields of expertise and keen to share what we know and learn. Subscribe to our newsletter and stay updated.
Laster....