Nina E.
Wilborn
Attorney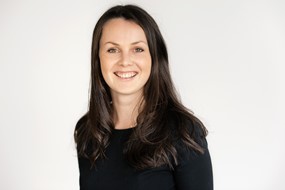 Nina is a member of Ræder Bing`s Disute Resolution and Litigation Team.
Nina works with civil disputes before the courts, and assists clients with dispute resolution in several different fields. Nina has worked as a Deputy Judge in Nedre Telemark District Court, where she gained broad experience in dispute resolution and mediation.
Nina is also part of the employment law practice group. She assits in connection with reorganisation and workforce reduction, whistleblowing cases, and job protection cases. She also advises clients on issues related to privacy, pensions, holidays and other employment law issues.
Education
2015 - 2017

Master of Laws, University of Oslo

2011 - 2015

Master of Laws, University of Bergen
Professional experience
2023 -

Attorney, Ræder Bing Advokatfirma AS

2021 - 2023

Attorney, Advokatfirmaet Ræder AS

2019 - 2021

Deputy Judge Lower Telemark District Court

2018 -2019

Associate, Advokatfirmaet Ræder

2018 -

Project resource, McDonald's / Food Folk Holdings Norge

2016

Directorate of Immigration, the residence departement, Senior executive officer

2016

Trainee, Dpt. of Tax Law, Ministry of Finance
Want to stay up-to-date?
Yes please!
At Ræder Bing, we are passionate about our fields of expertise and keen to share what we know and learn. Subscribe to our newsletter and stay updated.
Laster....