Anja
Vestøl Hauge
Attorney
On leave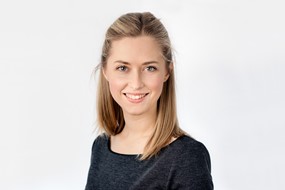 Anja is an Attorney affiliated to our Corporate / M&A team.
Anja assists our clients with Corporate and M&A issues.
During her studies she was trainee and wrote her master thesis at Ræder.
Education
2018

Master of Law, University of Bergen

2016

French, Østfold University College
Professional experience
2023 -

Attorney, Ræder Bing Advokatfirma AS

2021 - 2023

Attorney, Advokatfirmaet Ræder AS

2019 - 2021

Associate, Advokatfirmaet Ræder AS

2018

Trainee, Advokatfirmaet Hjort DA

2017

Trainee, Wikborg Rein Advokatfirma AS

2017

Trainee, Advokatfirmaet Ræder AS

2014-2017

Study group supervisor, University of Bergen
Other
Anja wrote her master thesis on corporate law. The thesis was titled "The share holder's and/or creditor's right to seek damages for indirect loss as a result of loss suffered by the company."
Want to stay up-to-date?
Yes please!
At Ræder Bing, we are passionate about our fields of expertise and keen to share what we know and learn. Subscribe to our newsletter and stay updated.
Laster....