Jørgen
Bull
Partner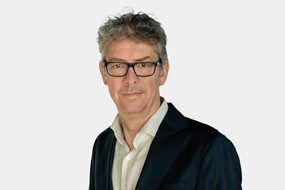 Expertise
Jørgen Bull is a recognized tax lawyer and partner in Ræder Bing's Tax group.
He has extensive experience in the field of value added tax (VAT) from the Norwegian Tax Administration, from Statoil (Equinor) and as a lawyer. He has worked with VAT-issues in connection to import/exports, tax- and duty planning regarding real estate construction projects, legal complaints and audits.
Bull is frequently used as a lecturer for auditors and accountants.
Education
1999

Candidate of Law, University of Oslo
Professional experience
2023

Partner, Advokatfirmaet Ræder AS

2022 - 2023

Partner, Seland | Rödl & Partner AS

2021 - 2022

Partner, Seland Orwall AS

2019 - 2020

Partner, Seland Orwall DA

2017 - 2019

Partner, Hammervoll Pind AS

2014 - 2017

Partner, Tax & Legal DA

2011 - 2014

Lawyer, EY

2010 - 2011

Associate, DLA Piper

2007 - 2010

Statoil

2005 - 2007

PWC

2001 - 2005

The Norwegian Tax Administration

2023 -

Partner, Ræder Bing Advokatfirma AS
Want to stay up-to-date?
Yes please!
At Ræder Bing, we are passionate about our fields of expertise and keen to share what we know and learn. Subscribe to our newsletter and stay updated.
Laster....