Terje Emil
Bekkevold
Associate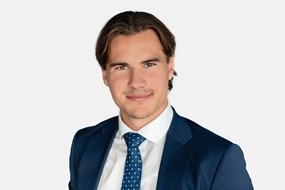 Expertise
Terje is an Associate affiliated to Ræder Bing's Real Estate team.
On a daily basis, Terje works with problems and assistance within real estate, commercial property and transactions.
Education
2016 - 2021

Master of Law, University of Oslo
Professional experience
2023 -

Associate, Ræder Bing Advokatfirma AS

2021 - 2023

Associate, Advokatfirmaet Ræder AS

2020

Trainee, Advokatfirmaet Ræder AS
Other
Terjes wrote a master's thesis on the boundary between the municipality's private and public law authority, with particular focus on the municipality's right to ban electric scooters from municipal land.
Want to stay up-to-date?
Yes please!
At Ræder Bing, we are passionate about our fields of expertise and keen to share what we know and learn. Subscribe to our newsletter and stay updated.
Laster....