Erik
Salbu Aasland
Partner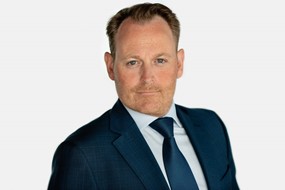 Expertise
Erik Salbu Aasland works primarily with corporate law (M&A), securities and banking/finance, as well as Norwegian and international contract law.
Erik has led and assisted a number of large mergers, acquisitions, business transfers and other equity transactions, including major property transactions, of which several have been cross-border.
Erik has a Master of Laws degree from the University of Oslo, an American Master of Laws (LLM) from Chicago and has attended the executive Corporate Finance program at the Norwegian School of Economics in Bergen (NHH – Executive). Erik has a license to practice law in both Norway and in New York State in the US. Before joining Ræder in 2008, Erik practiced as an attorney in Manhattan in New York City. On the strength of Eriks's admission to the New York Bar, Ræder has been appointed sponsor on the OTC QX, the premium listing on OTC Markets in New York City.
Erik is a recognized attorney within his field in the Legal 500.
Education
2012

Executive program - Corporate Finance, Norwegian School of Economics

2008

Bar Exam, New York State

2007

LL.M, Chicago-Kent College of Law, CHicago, Illinois

2005

Master of Laws, University of Oslo

2000

School Field Artillery, Norwegian Armed Forces
Professional experience
2023 -

Partner, Ræder Bing advokatfirma AS

2013 - 2023

Partner, Advokatfirmaet Ræder AS

2008 - 2013

Attorney and accociate, Advokatfirmaet Ræder

2007 -2008

Associate, Vaneria & Spanos, New York City, New York

2005 - 2006

Consultant/business developer, TimeTemp AS, Oslo, Norway

2003 - 2006

Creditor's Committee, Oslo Bankruptcy Court, Norway

2003 -2004

Disiplinary Committee, Norwegian Bar Accociation, Oslo, Norway
Other
Erik is a member of
New York State Bar Association
American Bar Association
Want to stay up-to-date?
Yes please!
At Ræder Bing, we are passionate about our fields of expertise and keen to share what we know and learn. Subscribe to our newsletter and stay updated.
Laster....