Margrethe
Wurschmidt Hemstad
Attorney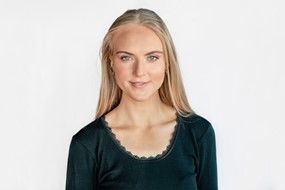 Margrethe is an Associate and affiliated to our Corporate / M&A team.
She advises our clients on Corporate Law and M&A issues.
Margrethe advises on Corporate Law, Contract Law, Marketing Law, Compliance and Consumer Law.
Margrethe has experience in assisting clients in the retail sector and has, among other things, had a secondment at Stokke AS (manufacturer of children's furniture and equipment).
Education
2019 - 2020

Master of Laws (LLM), Specialisation in Corporate and Commercial Law, The University of Auckland

2014 - 2020

Master of Law, University of Bergen
Professional experience
2023 -

Associate, Ræder Bing Advokatfirma AS

2022 - 2023

Secondment, Stokke AS

2020

Associate, Advokatfirmaet Ræder AS

2018

Trainee, Advokatfirmaet Glittertind

2017

Trainee, Arntzen de Besche Advokatfirma AS

2023

Associate, Advokatfirmaet Ræder AS
Want to stay up-to-date?
Yes please!
At Ræder Bing, we are passionate about our fields of expertise and keen to share what we know and learn. Subscribe to our newsletter and stay updated.
Laster....