Magnus
Ødegaard
Partner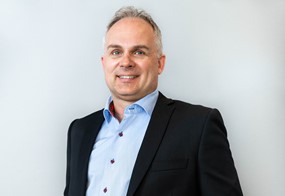 Magnus Ødegaard is a Partner in Ræder Bing.
Magnus Ødegaard is an expert in copyright law and other IPR, privacy law including GDPR, procurement law and general law of contract, and also works with e-commerce law and marketing law in relation to her industry expertise. Magnus advises Norwegian and international clients within the technology and media industries, with a special focus on IT Tech industry, e-sports and gaming and security & compliance. He works with enterprise that shall protect and enter into agreements with customers regarding commercial use of own or third parties products or services especially within the IT & Media business sector, i.e. contracts regarding licensing, transfer or use of cloud services, domain names, databases or apps.
Education
1991 - 1999

Cand. jur, specialization in Copyright law and ICT law, University of Oslo
Professional experience
2023 -

Partner, Ræder Bing Advokatfirma AS

2007 - 2023

Partner, Bing Hodneland advokatselskap DA

2005 - 2007

Attorney and head of legal department, Atea AS

2000 - 2005

Attorney, Wiersholm, Mellbye & Bech Law Firm

1996 - 1997

Scientific research assistant, Norwegian Research Centre for Computers and Law, Faculty of Law University of Oslo
Other
2023 Trade mark star 2023, IP Stars rankings Norway
2023 Copyright star 2023, IP Stars rankings Norway
2022 Trade mark star 2022, IP Stars rankings Norway
2022 Copyright star 2022, IP Stars rankings Norway
2022 Privacy Law Award winner, IAE Group rankings Norway
2021 Trade mark star 2021, IP Stars rankings Norway
2021 Copyright star 2021, IP Stars rankings Norway
2018 Gyldendal Norsk Forlag, skrevet sammen med Jon Wessel-Aas hvor Ødegaard skrev om GDPR og ny personopplysningslov, Personvern – publisering og behandling av personopplysninger
2014 - Forfatter for Gyldendal Rettsdata, tatt over for Jon Bing som skrev opprinnelig lovkommentar, Lovkommentarer for Lov om vern av kretsmønstre for integrerte kretser
2011 - 2018 Medlem av domeneklagenemda.no
2012 - 2014 Bok publisert internasjonalt i 2012, oppdatert i 2013 og 2014, av Law Business Research, medforfatter sammen med Jon Wessel-Aas og Olav Torvund, Artikkel «Norway» i boken "The Technology, Media and Telecommunications Review"
2012 Del av boken «The Handbook of European Intellectual Property Management» utgitt internasjonalt av Kogan Page, «Five Important Things to Keep in Mind When Entering into Royalty Agreements»
2002 - 2005 Redaktør, www.infomedia.no
2002 Cappelen, redaktør og medforfatter av boken om rettskilder innen IKT-rett, personvern, e-handelsrett og immaterialrett publisert av advokatfirmaet Wiersholm, Infomediarett
1999 Nordisk årbok i rättsinformatik 1998, "I IT-rätten i 1900-talets sista skälvande år", P. Blume, Editor 1999, Jure, Stockholm, Opphavsrett til datamaskinprogrammer - dommer og status
1997 Oslo, Statskonsult, skrevet sammen med Anders Mediaas Wagle, Opphavsrett på Internett
1997 Cappelen, med Anders Mediaas Wagle som medforfatter, Opphavsrett i en digital verden
1996 Kompendium, UiO, med Anders Mediaas Wagle som medforfatter, Opphavsrettslig vern av datamaskinprogrammer
Want to stay up-to-date?
Yes please!
At Ræder Bing, we are passionate about our fields of expertise and keen to share what we know and learn. Subscribe to our newsletter and stay updated.
Laster....